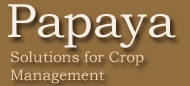 Papaya Cultivation

Soil and climatic requirements
Papaya is basically a tropical plant, which requires not only high temperature but also ample sunshine and adequate moisture in the soil and is highly sensitive to frost.
In India, a large number of papaya varieties are cultivated.

Papaya is generally propagated by seeds obtained through controlled pollination.

For papaya, fertilizers should be applied once in every two months.

Papaya needs regular water for its rapid fruit development and yield.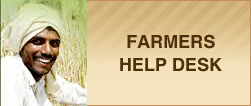 Welcome to Papaya Crop Management & Diagnostic Solutions
Papaya (Carica

papaya

L

.

) is widely grown in the tropical and sub tropical regions in about 57 countries across the world. India, Brazil, Indonesia, Dominican Republic, Nigeria and Mexico are the leading countries in papaya production. India contributing 43.7 per cent to total world production is the largest producer with 5.63 million tonnes (2013-14). It is widely grown in the states of Andhra Pradesh, Gujarat, Maharashtra, Gaining in popularity worldwide, papaya is now ranked fourth in India with 5639.3 thousand MT produced from 133400 hectares in 2014.
Karnataka, Madhya Pradesh, West Bengal, Chhattisgarh, Telangana, Tamil Nadu, Assam, Kerala and has emerged as a very remunerative commercial crop because of its early yields, high productivity, good nutritive value and availability throughout the year. It is grown for both fresh fruit and for papain extraction. Ripe fruits are very rich in carotenoids, precursors of Vitamin A.